Year 11 Options & Parents Evening
Year 11 Options & Parents Evening
6 January 2017 (by admin)
The school will be hosting a combined Year 11 Options and Parents evening on Thursday 19th Jan 4.00 - 6.30.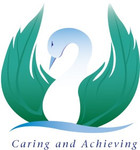 We are pleased to invite you to our Year 11 Options and Parents' Evening which will take place on Thursday 19th January between 4:00pm and 6:30pm.
The Options presentation will take place three times, in the School Library, at 4:00, 4:45 and 5:30pm.
The purpose of the presentation is to provide you with information about subjects and choices available to pupils in Year 12. Senior staff, Heads of Department (HOD) and the Careers Advisor will be available for consultation on the evening.
The Parents' Evening will take place in the Main School Hall between 4:00 and 6:30pm. Teaching staff and HOD will be available to discuss your child's progress and/or Option choices.