New Pupil Attendance Policy
New Pupil Attendance Policy
21 November 2017 (by Luke Burton (burtolb))
Click here to read about the new attendance policies.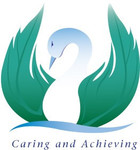 Working in partnership with the local authority we are joining together to improve attendance across all our schools.
Our target is a minimum of 95% attendance at the end of the school year.
Please click below to view the Callio colour banding.